Ukraine Refugees Helped After Fleeing to Moldova
Bible Mission International in Moldova received one of the air-cargo shipments from Norfolk warehouse in Nebraska. They shared several personal stories of families helped from this much-needed shipment of food and aid. Thank you, OGT donors and volunteers for helping these two families and many others that had to leave Ukraine for fear of their lives.
'Ina & Tania from Vostochnoe village, Kherson oblast, Ukraine. Kherson, home to 290,000 people, is 480 km south of Kyiv. The city is strategically important, sitting on an inlet of the Black Sea 420 km west of the separatist enclave of Donetsk. Since the Russian invasion of Ukraine on February 24, 2022, these two young mothers have heard a lot of bombings, sad and even tragic stories and have experienced much fear. For about a month, Ina was so frightened that she preferred to spend all the nights in the basement of her small house together with her two boys. After a month of constant fear, finally, Ina and her neighbor Tania decided to leave their homes and escape to Moldova together with their children. The husband of Tania had to stay home. Most Ukrainian men ages 18 to 60 have been banned from leaving the country, in anticipation that they may be called to fight. On their way to Moldova, the women with the children could see burned remains of Russian military vehicles, Russian convoys making their ways through the villages. In order to be able to leave their village, Ina & Tania had to join a convoy of several vehicles with civilians. Otherwise, in one private car people are at a higher risk to be shot. At Baltata, they could finally rest normally, found peace and their basic needs are being met. Thank you very much!' The picture is of Ina, Tania and their children. Check back here for more stories from BMI in Moldova.
---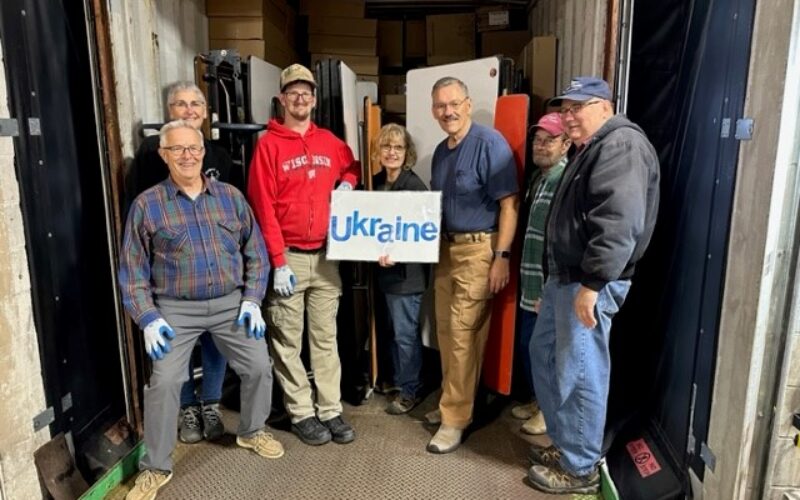 Smolin Ministry in Ukraine is grateful to soon be receiving 11,000 pounds of various foods, 135,432 Food for Kidz meals, hygiene kits, medical equipment, bedding, layette kits and other needed items from donors and volunteers at OGT's Wisconsin Bra...
Read More