Thousands of Boxes Full of Aid Will Bless Many in Republic of Georgia
A great crew of 20 volunteers at Mid-Atlantic Branch in West Grove, PA were busy loading 56,160 Kids Against Hunger meals, 1,004 boxes of aid along with medical equipment for Republic of Georgia. The truck was delayed 2 hours because of a flat tire but the volunteers kept busy packing donations till it arrived and were able to load everything in record time of 2.2 hours! This 40-foot container of aid will serve many families, disabled people and the elderly living in poverty.
---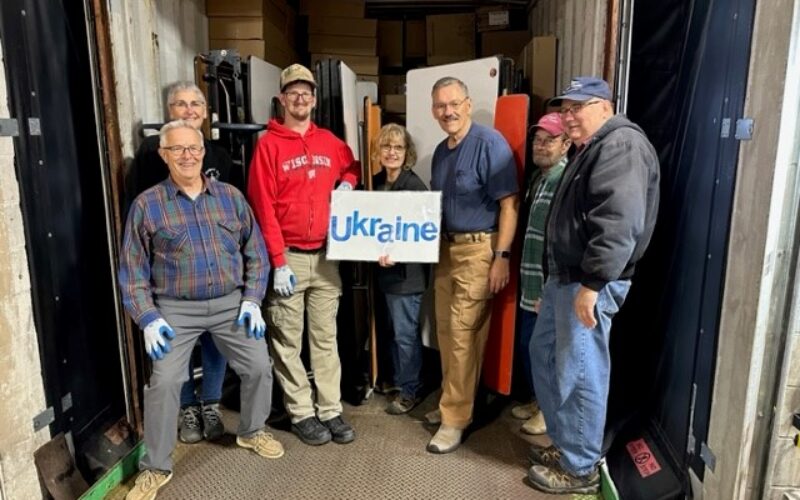 Smolin Ministry in Ukraine is grateful to soon be receiving 11,000 pounds of various foods, 135,432 Food for Kidz meals, hygiene kits, medical equipment, bedding, layette kits and other needed items from donors and volunteers at OGT's Wisconsin Bra...
Read More