Liberia Looking Forward to Aid En Route
Wisconsin Branch volunteers were busy loading 35,640 Food for Kidz meals, canned corn, canned beans, blankets, sleeping mats, pews, clothing accessories, infant diapers hygiene kits, all terrain wheelchairs, school furnishings, school kits/supplies, student desks and chairs, and sewing machines for Liberia. CRCA – Christian Revival Church Association embraces community development and projects while sharing the Gospel.
---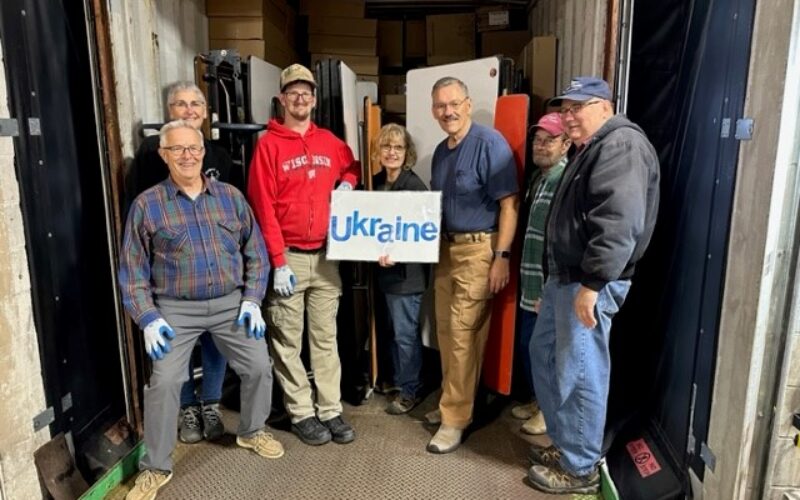 Smolin Ministry in Ukraine is grateful to soon be receiving 11,000 pounds of various foods, 135,432 Food for Kidz meals, hygiene kits, medical equipment, bedding, layette kits and other needed items from donors and volunteers at OGT's Wisconsin Bra...
Read More