Aid Loaded Destined for Moldova
Bible Mission International in Moldova will soon be receiving blankets, winter clothing, diapers, medical equipment, sewing machines and supplies along with other aid from Wisconsin Branch in Westfield. BMI serves families living in poverty along with many Ukrainian refugees.
---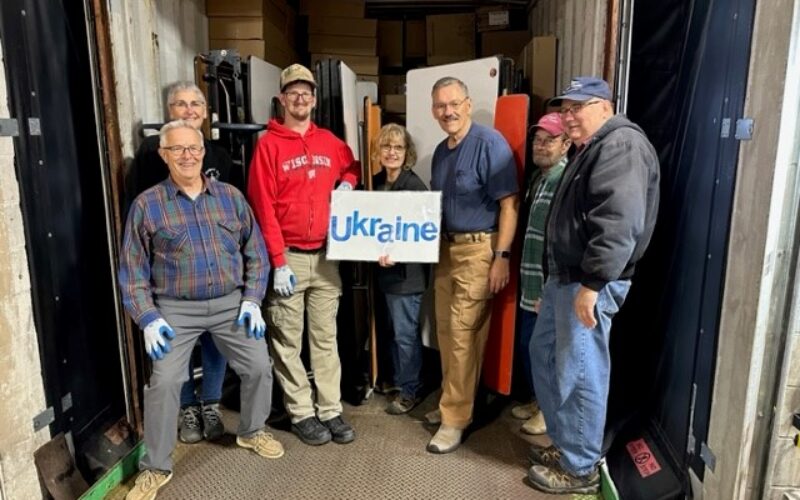 Smolin Ministry in Ukraine is grateful to soon be receiving 11,000 pounds of various foods, 135,432 Food for Kidz meals, hygiene kits, medical equipment, bedding, layette kits and other needed items from donors and volunteers at OGT's Wisconsin Bra...
Read More