Advent Glory Enjoyed in Lithuania
Pastor Valdas Miliauskas with Rusne Chapel in Lithuania received the altar and chairs from Indiana Branch. He has now added the cross from another OGT location. Photos showing all in their Advent glory to serve the congregation. What a blessing for church items to be sent from Indiana Branch and now be used for Christmas service to the people in Rusne, Lithuania! Praise be to God!
---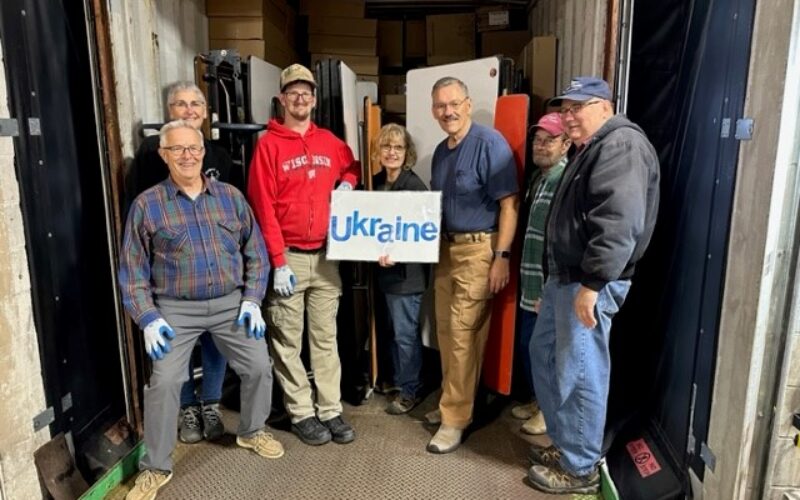 Smolin Ministry in Ukraine is grateful to soon be receiving 11,000 pounds of various foods, 135,432 Food for Kidz meals, hygiene kits, medical equipment, bedding, layette kits and other needed items from donors and volunteers at OGT's Wisconsin Bra...
Read More