In the News
Suzanne Leffers on 07/28/2014

Suzanne Leffers on 07/28/2014

Suzanne Leffers on 07/25/2014
Orphan Grain Train International Convention 2014
Coming this September 26-27 at the DeVent Center in Norfolk, NE.  Keynote speaker will be Rev. Gregory Seltz - the Lutheran Hour Speaker. We will have speakers from all over the world sharing how OGT makes a difference, activities, quilt auction, worship, good food and entertainment for everyone to enjoy.  Click on link below to learn more about the event and to register.  We hope to see you there!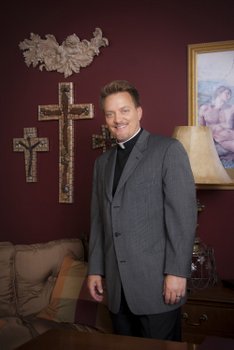 Keynote Speaker - Rev. Gregory Setlz - The Lutheran Hour Speaker
The Rev. Gregory P. Seltz serves as the Speaker of The Lutheran Hour® radio program, a position he has held since February 2011.  As Speaker, he serves as the featured speaker on Lutheran Hour Ministries' flagship Christian outreach radio program, which airs on more than 1,350 stations across North America as well as on the American Forces Network. He also serves as the organization's spiritual leader, evangelist, and ministry emissary with The Lutheran Church-Missouri Synod (LCMS) and Lutheran Church-Canada (LCC)
---
The Great Need.
In loving response to Christ, the Servant, the Orphan Grain Train movement encourages and enables God's people to share personal and material resources in bringing Christ's name and character to needy people both far and near.
Sometimes that character expresses itself as a word well spoken, sometimes as a bandage well applied, and sometimes as a child well fed.
Last year 2.5 million meals were shipped to starving people around the world.

Only 3 % of every dollar spent go for administration and fundraising. 97% goes for helping needy people.

At last count, 2,228 semi- loads or 40 ft. shipping containers of relief supplies have been sent worldwide since 1992.
Where We Work
To see our full list of locations click here.
Relief for Human Need Worldwide Since 1992

WANT AMAZING STORIES FROM THE ORPHAN GRAIN TRAIN DELIVERED TO YOUR INBOX?