Zambia Grateful for Mercy Meals Received
Gospelink in Zambia was relieved and grateful to receive 256,608 life-saving Mercy Meals! Malnutrition and hunger are extremely common in the region. Gospelink has a clinic that sees children 5 & under for immunizations and nutrition. They are able to determine malnourished children and less privileged mothers to whom meals were given. They were also given to pregnant women with no food and those that come into the clinic malnourished. Kulangabana Orphanage was offered boxes of meals to help offset their food shortage. Rufunsa District Health Office was sincerely thankful for receiving 20 boxes of meals to share with those on their feeding program since malnutrition effects other health issues. Thank you, OGT donors, for being a blessing to so many in desperate need of food. The meals came from many different Mercy Meals organizations: 135,432 OGT, 92,664 Norfolk/MMs of NE, 7,218 Chapter 25, 7,218 Milbank, SD, 7,218 Siouxland, & 7,218 Colorado Springs, CO. Thank you everyone that help at Mercy Meal programs!
---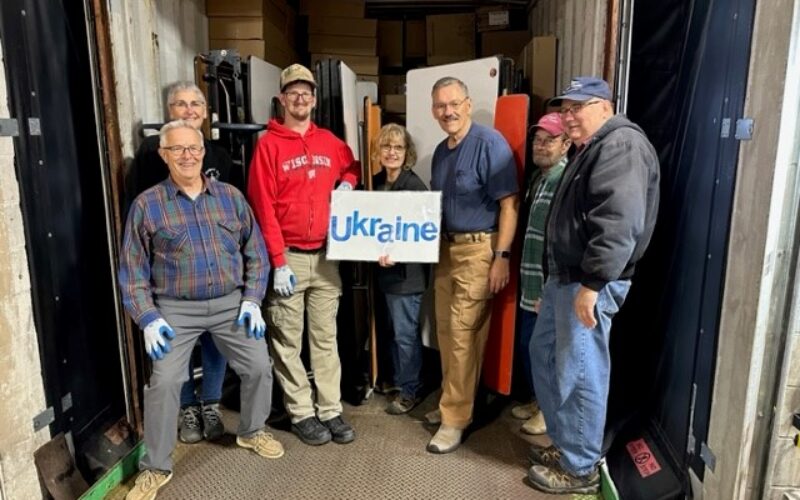 Smolin Ministry in Ukraine is grateful to soon be receiving 11,000 pounds of various foods, 135,432 Food for Kidz meals, hygiene kits, medical equipment, bedding, layette kits and other needed items from donors and volunteers at OGT's Wisconsin Bra...
Read More