Rejoicing Abounds in Liberia For Aid Received
Hope & Care for Children in Liberia rejoiced with receiving 71,280 Mercy Meals (produced at: 7,128 Mercy Meals in Norfolk, NE; 49,896 OGT MMs; 7,128 Colorado Springs, CO; 7,128 Hastings, NE), file cabinets, bulletin boards, chalkboards, whiteboards, teacher desks, lectern, student desks and chairs. Food prices in Liberia have been rising really quickly over the past few years, and the ability for families to send their kids to a school where they will receive a meal is tremendous. This is a Lutheran school, so the students are learning about Jesus as well. They were so eager and energetic to unload the school furnishings.
---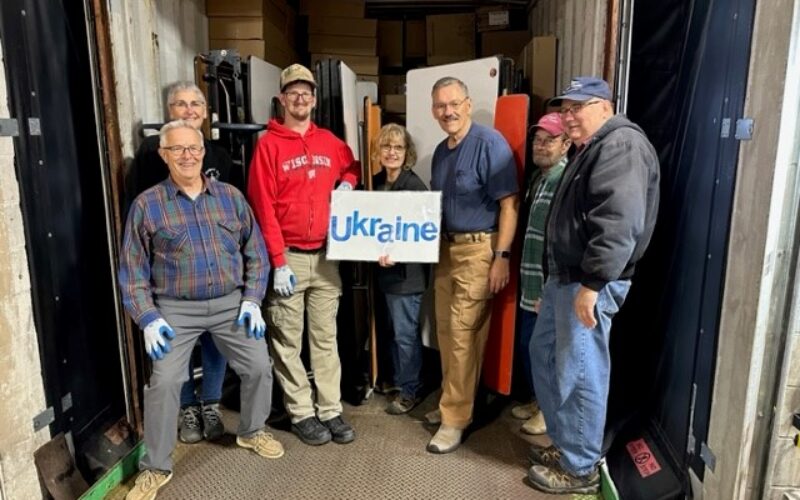 Smolin Ministry in Ukraine is grateful to soon be receiving 11,000 pounds of various foods, 135,432 Food for Kidz meals, hygiene kits, medical equipment, bedding, layette kits and other needed items from donors and volunteers at OGT's Wisconsin Bra...
Read More