Quilts
Quilts Brighten Lives Touched by Tragedy or Loss

Orphan Grain Train accepts donations of quilts, blankets and comforters in all sizes, including lap-robes and receiving blankets, and we need them year-round. Please bring or send them by U.S. Postal Service, UPS, FedEx, or other shipper of your choice to:

Orphan Grain Train Warehouse
606 W. Phillip Ave.
Norfolk, NE 68701

Or contact the Orphan Grain Train location near you.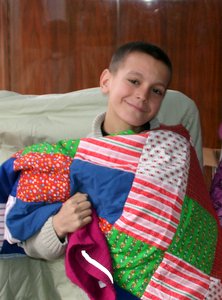 A Quilt of His Own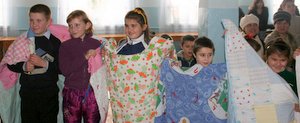 Orphans Receive Quilts