Home Office Events
          Orphan Grain Train 25th Anniversary Convention 2017
Orphan Grain Train is excited to be celebrating 25 Years of serving those in need worldwide.  Please mark your calendars to attend this two day celebration which includes a special recognition of OGT's President, Pastor Ray Wilke and Vice President, the late Clayton Andrews.  Learn more about the impact Orphan Grain Train has in the US and around the world.  Hear speakers from around the world, enjoy food, entertainment and fellowship.  Make plans to attend now.
Friday and Saturday, September 15 & 16, 2017
Divots Conference Center
4200 West Norfolk Ave.
Norfolk, NE

Tentative Schedule of events:
 
Friday, September 15, 2017
Registration starts at 3:00 p.m. with the evening including a welcoming presentation, meal, Special recognition of Pastor Ray Wilke and the late Clayton Andrews, a speaker and ending the evening with a special performance by Concordia University Nebraska Show Choir.
 
Saturday, September 16, 2016
We will start at 8:00 a.m. and the day will include worship, a quilt auction, luncheon with Keynote Speaker Dr. Meyer, presenters and end the convention around 3:15.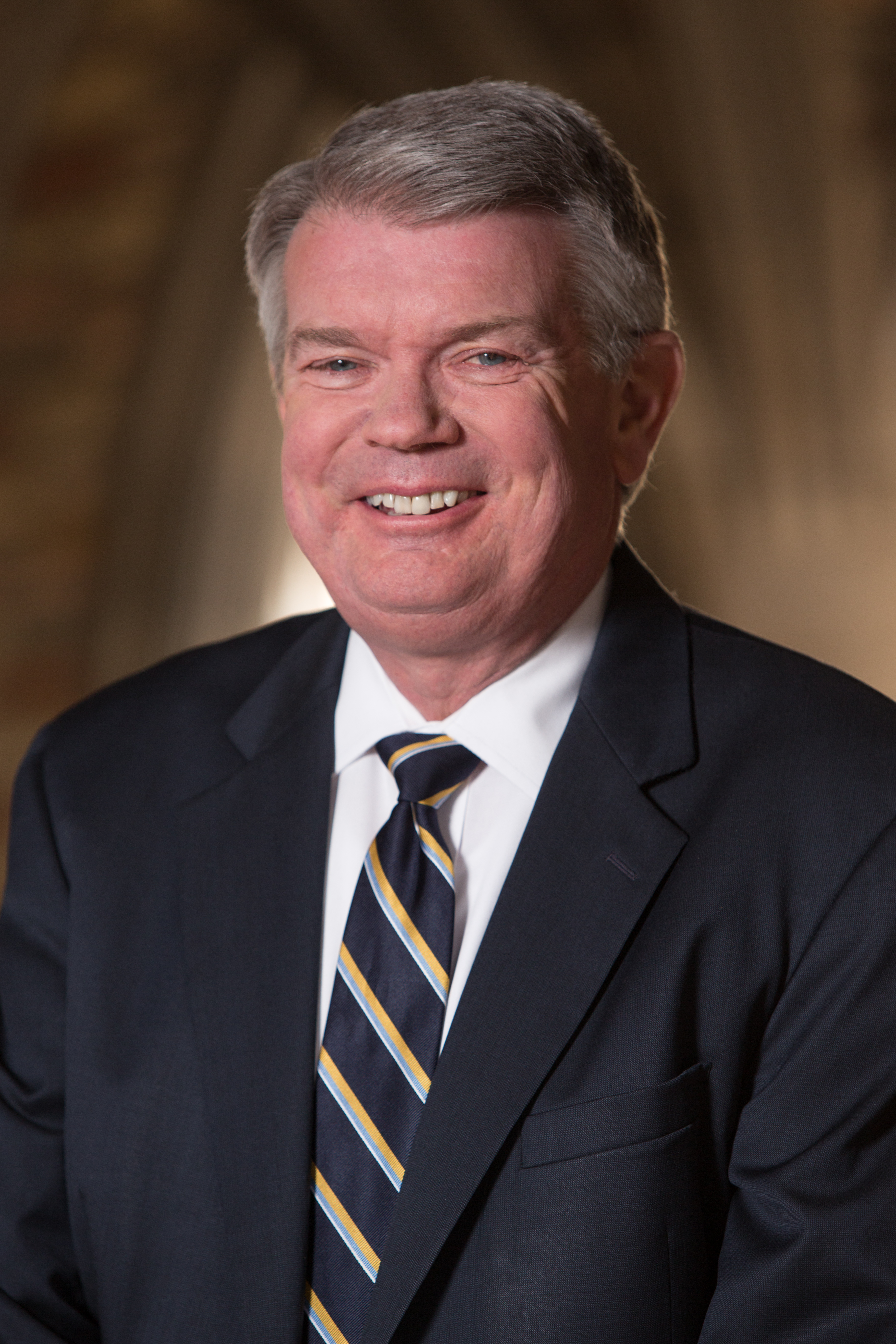 Dr. Meyer - Keynote Speaker
Keynote Speaker – Dr. Meyer
Dr. Meyer became the 10th president of Concordia Seminary, St. Louis in 2005.  He also serves as a professor of practical theology.  Dr. Meyer began his ministry career serving as pastor of St. Salvator Lutheran Church in Venedy, Ill., and St. Peter Lutheran Church in New Memphis, Ill. He served on the faculty of Concordia Seminary as a guest instructor, as an assistant professor teaching classes in New Testament and homiletics and as the director of Resident Field Education.  He served as senior pastor at Holy Cross Lutheran Church, Collinsville, Ill.. Meyer was a speaker on The Lutheran Hour radio program from 1989 to 2001. Through 2003, he was the host of the television show On Main Street for Lutheran Hour Ministries. Dr. Meyer has written numerous sermons and columns for Lutheran Hour Ministries. He is a  regular contributor to the Concordia Journal.  In 2014 Meyer wrote Timely Reflections: A Minute a Day with Dale Meyer, a compilation of 365 daily devotions from his long-running online series, The Meyer Minute. Degrees include   M.A. and Ph.D., Washington University, St. Louis, Mo., Honorary D.Min., Concordia Theological Seminary, Fort Wayne, Ind. M.Div., Concordia Seminary, St. Louis, Mo. And B.A., Concordia Senior College, Fort Wayne, Ind. He lives in St. Louis with his wife, Diane. They have two grown daughters and five grandsons.
Presenters include:
Sandra Koch – Help For Haiti
Joe Boway – Liberia
Doug Bennett – Kids International Ministries
Ross Peterson – Mercy Meals
Pastor John Reehl with Alla Golub and Dr. Galina from Russia  *Change of Russian speakers from the OGT         Winter Newsletter
Dr. Margie Heier - Zambia
Thrivent Financial – One Million Thrivent Choice Dollars
Domestic Disaster Relief Update
Quilt Auction
Orphan Grain Train will have a live and silent quilt auction.  Since time is limited, six quilts will be chosen for live auction and the rest will be placed on silent auction during the majority of the convention.  We are asking that the quilts be new, stitched and not tied and of good quality.  Since space is limited, only one quilt will be accepted from each donor or organization.  ALL quilts have to be submitted to the home office in Norfolk, NE before August 15, 2017.  If you have any questions, please contact OGT at (877)371-7393.   If shipping the quilt, please include a note of who is donating it, contact information and specify use for Quit Auction.
Volunteer Village/hammer Demonstrations
Orphan Grain Train Disaster Villages are placed at locations where volunteers will be working after disaster has struck and there will be a display of the Disaster Village units at the convention.  We plan to feature a bedroom unit, a shower unit, kitchen unit and an office unit.    In addition, demonstrations of our "Hammer" slide lift trailer that picks the Disaster Village units off the ground and loads them on trailers for over the road transport. 
---
25th Anniversary Convention 2017 Registration Costs



Registration Before August 01, 2017 = $50.00 per person
Registration After August 01, 2017    = $70.00 per person
Mail  payment along with names of all attending.  Please include how many Friday Dinner and/or Saturday Luncheon Banquet reservations will be needed.  Please use separate check for a donation.
                         
Mail payment and information to:
Orphan Grain Train
P.O. Box 1466
Norfolk NE 68702-1466
(Registration fee includes materials and access to all Friday and Saturday sessions plus Friday evening  meal and Saturday Banquet)
Special Priced Lodging Options:
(Please mention that the reservation is to attend the Orphan Grain Train 25th Anniversary Convention)
Norfolk Lodge and Suites (Adjacent from Divots Devent Center)
1 KING OR 2 QUEEN BEDS FOR $84.99
KING SUITES $94.99
(402) 379-3833 
New Victorian Inn
1 KING OR 2 QUEEN BEDS FOR $69.99
SUITES LIMITED $99.99
(402) 379-3035
Hampton Inn
King
$109.95+tax
2 Queen
$99.95+tax
(402)379-3585
Holiday Inn Express
King
$109.95+tax
2 Queen
$99.95+tax
(402)379-1524
We hope to see you at Orphan Grain Train's 25th Anniversary Celebration!