Donate
Thank You
Thank you for your interest with helping with the mission of Orphan Grain Train.  As a 501(c)(3) organization, Orphan Grain Train is exempt from federal income taxes and your donations are tax deductible. 
Direct Deposit Option
Orphan Grain Train makes donating easier and more convenient for you.  We offer Direct Deposit from either your checking or saving account, which can be set up monthly, quarterly or annually.  Direct Deposit gives you the convenience of setting up your payment schedule and amount.  To get started, just download the form, fill it out and mail it to Orphan Grain Train. 
---
When you click on the "Donate Now" button below, you will be taken to our secure donation page for a credit card donation. With Orphan Grain Train you can be certain that your sensitive information is protected.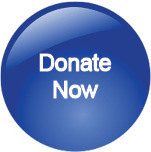 ---
If you would prefer to mail your donation, checks can be made payable to Orphan Grain Train and mailed to the International Office:
Orphan Grain Train
PO Box 1466
Norfolk, NE, 68702-1466
If you would like to designate your donation to a specific Orphan Grain Train location, please click on the link for a listing of mailing addresses.
---
---