Border Missions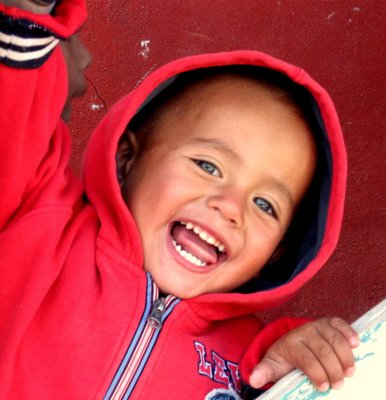 Ysleta Boy
We Help Our Fellow American Right Here at Home
During the 2016-17 fiscal year, 107 - 53 foot semi-loads filled with clothing, blankets, medical supplies, food and other needed items were hauled to locations here in the USA. We help with...
---
All Kinds of Goods Delivered
Since October 31st, OGT has shipped three loads to Native American Heritage Association (NAHA) in Black Hawk, SD. NAHA serves several reservations in North and South Dakota assisting families with food, clothing and other assistance. Wisconsin Branch shipped a load of 7,128 Kids Against Hunger meals, 27,500 pounds of potatoes, bedding, clothing, household items, hygiene supplies, medical supplies, and toys. Norfolk warehouse shipped two loads of assorted various foods. Thank you OGT donors and volunteers for helping these families in need.(11/2017)
Various Foods to Bless
NAHA – Native American Heritage Association which assist families living in poverty, school children and the elderly on several reservations will soon have a load of various foods to distribute. Norfolk warehouse volunteers loaded the shipment earlier today and it is on its way to Black Hawk, SD.(7/2017)
---
Texas-Mexico border missions were served with 45 semi-loads of food, clothing, medical and other needed items this past year. In addition, 10 semi-trailers loaded with relief supplies were sent to help Native Americans living on reservations.
---
Sharing is Caring
Cornerstone Children's Ranch in Quemado, TX unloaded 26 pallets of various foods delivered from the Norfolk Warehouse. Cornerstone helps children and families with food, clothing, medical needs, and education to better know our Father and His love for them. They offer feeding programs for children with Bible studies and other activities. They were grateful for the food to share with children and families in desperate need.(5/2017)
---
Youth Travel to Lend a Hand
The Grace Lutheran Youth Group from Norfolk, NE left June 3rd on a mission trip to the Navajo Nation in New Mexico. OGT's Norfolk warehouse volunteers loaded tent, tables, folding chairs, 140 boxes of clothes, 3,600 Mercy meals along with other supplies for Vacation Bible School (VBS) and for the Navajo Nation. The youth group will be teaching VBS to the children. The semi arrived in Mexican Springs, New Mexico June 6th and was unloaded by the youth group. More to come about this exciting mission trip with the Grace Lutheran Youth Group. What a wonderful, energetic group of young people eager to teach others and serve the Lord.(6-2016)