The Need
---
Food for the Starving
In March of 2018 Help for Haiti received a shipment of food and humanitarian aid from Orphan Grain Train. Pierre Fritzner with Helping Hands for Haiti picked up some of the Mercy Meals and edible beans to help feed children in orphanages, schools and families that have very little to eat. Pictures are of Fritzner and some of the children and families they serve. God is good!
---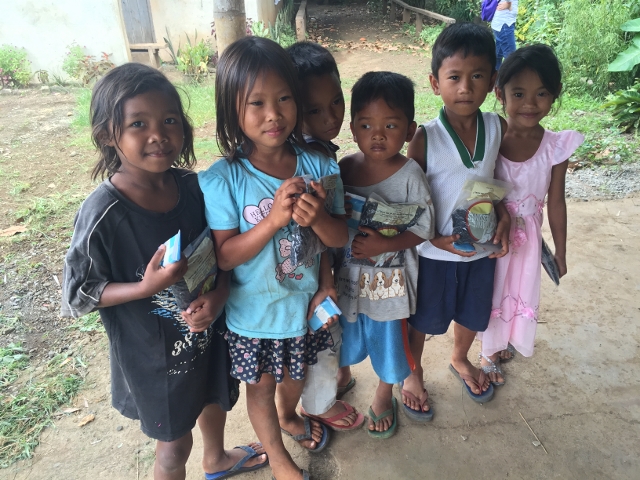 In November 2015, Kids International Ministries (KIM) in the Philippines received a shipment of humanitarian goods shipped from the Norfolk warehouse. Madi Bennet with KIM shared photos of the food and soap being distributed to families. They were able to go to farm villages a little ways out from Malayabaly and give out rice packs, beans, and soap that came on the OGT shipment! Madi shared that it is a very hard time of year for the families in these communities since it is almost harvest and they have very little to eat and no money coming in from their crops yet. They were so happy to receive this food to help them out until harvest starts. What a blessing to see the smiles on the children's faces and to know they will be happy with full bellies. Thank you to our donors for making this shipment possible.
---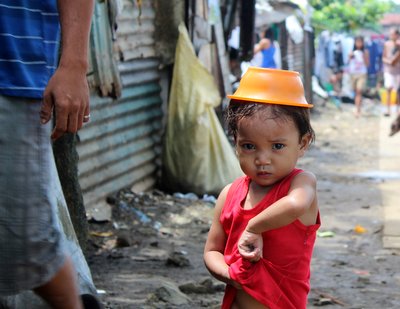 Across the globe hungry, destitute people live day to day without warm clothing, nourishing food, clean water, shelter or medical care. In 1992 Pastor Ray Wilke saw that need face to face, and determined to make a positive impact on as many people as possible. Today Orphan Grain Train has shipped to 66 different countries, sharing God's mercy and love by meeting the needs of the hopeless.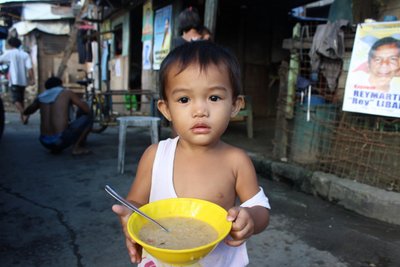 Philippine Baby
---
Orphan Grain Train Changes Lives
This story and pictures were emailed to OGT from our recipient, Sandra Koch of Help for Haiti. 
"I do not know the name of this child but I will tell you the story.
May 2015 we were in the NW Mountains checking on our water projects and our school in Lacoup.
We provide food each month to the school there and we were asked if we could come to a meeting with the community and the head of the school committee.
We met with them under a little thatched roof area.
They told us about their concern for the children in Lacoup.
Every few months the head of the committee is GIVEN--GIVEN 15-20 children from various Lacoup parents and the parents want him to send their children into the city to live with any family that can FEED them and maybe send them to school. They are called RESTAVIC CHILDREN and this is common throughout Haiti. Parents give up their children for the simple reason--they cannot feed them. It is also common for children to be given MUD cookies to eat (photo). The mud/soil does have nutrients in it; the cookie also fills the child's belly so they stop crying from being hungry.
The committee said they believed if we could give them food each month that they could distribute it to the children; they would have less parents giving up their children.
We committed to send them at least 15 boxes of food each month to start and see how the program would progress.
When we were in Haiti this past Oct., we again met with the Restavic Committee.
They showed us their logbook of the 40 children who got food each month.
I asked, "Do you think the program is working?"
The reply was simple: No parents gave away any children since we began the program.
This little girl could have been a RESTAVIC CHILD in a few years, if she did not die before that time from malnutrition. You can see her red hair, which is the sign their body is undernourished.
So by starting this RESTAVIC FEEDING PROGRAM we have stopped or slowed the need for parents to give away their children to work for food with a strange family.
We plan to increase the amount of food we give to 25 or 30 boxes per month.
We need to make sure children, such as this little darling, have a meal to eat and do not have to eat mud cookies or go to bed crying from hunger.....or fear their parents will have to send them away.
Thank you to Orphan Grain Train for their support of the program."
Sandra Koch
(10-2015)