Trailer Full of Aid for Ukrainian Refugees Delivered to OGT
OGT's Missouri-Illinois Branch volunteers from St. Louis brought a trailer full of humanitarian aid for Ukrainian refugees. Mo-Il Branch treasurer Brad Jackson and board member Keith Scherer delivered the goods and also gave a generous donation from the branch for $3,069.00 to go toward Ukrainian relief efforts. Pictured L-R: Brad Jackson, Keith Scherer and Norfolk warehouse asst. manager Paul Brandt receiving the check. Thank you, MO-Il Branch donors and volunteers, for your support for Ukrainian families in dire need. To God be the Glory.
---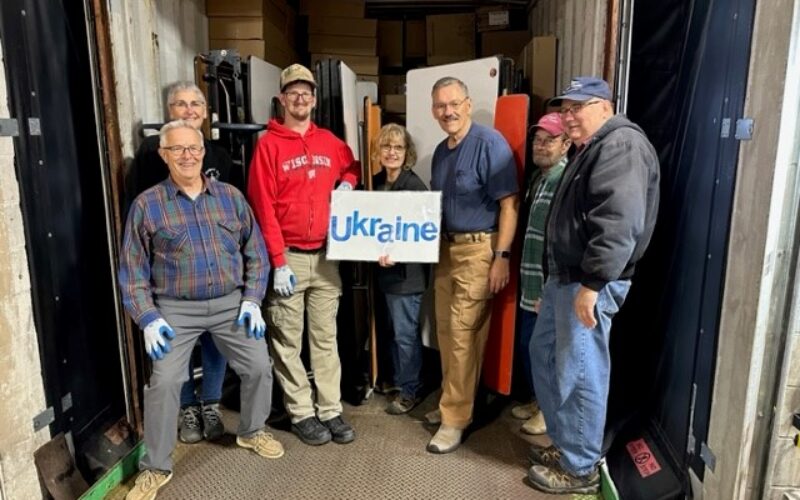 Orphan Grain Train has shipped 20 containers of aid and food into Ukraine with more planned in the future.  We are working with four recipients to get food and supplies to many families enduring devastating hardships due to the ongoing war.  Many o...
Read More