Newsroom Archive
Changing Lives
Suzanne Leffers on 10/07/2015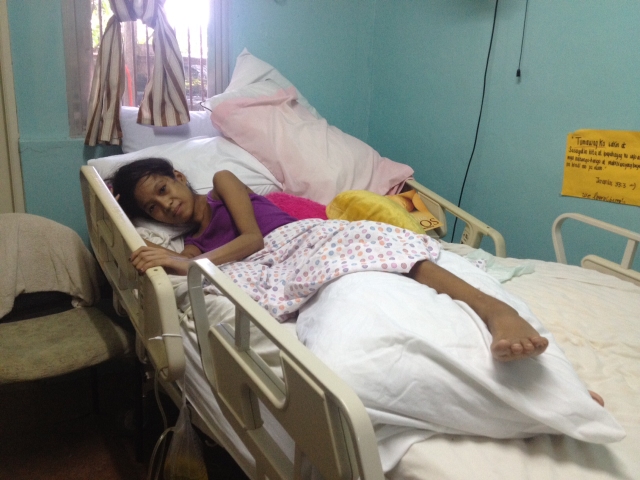 OGT received this touching story and picture of the young woman from our recipient, Doug Bennett with Kids International Ministries (KIM) in the Philippines. It is amazing the lives OGT donations reach that are truly in need.
"Here's a picture of 17-year-old Cherry, who until recently lived in a shack in Tondo -- the city infamous for being the metro's garbage dumb. When we met Cherry, she had multiple bedsores and a hip injury. A doctor told her that she was paralyzed and would never walk again. She sustained the hip injury from a fall. But even though she got surgery for the injury, the fact that she was living in a shack, sleeping on a board, did not heal her. We moved her to the YMC (Youth Ministry Center)where her parents get to visit her, she gets nutritious meals, and a lot of prayers. As soon as she is strong enough, she'll go in for another surgery. She's already moving her feet -- so it seems like she isn't paralyzed after all. She's happy she gets to be comfortable, especially in this hospital bed that was recently donated by Orphan Grain Train. It allows her to sit up and talk to the new friends she is making here."
The bed was shipped on a load from the Central Nebraska Branch located in Grand Island, NE. Thank you to all that make this type of love and care possible.