Newsroom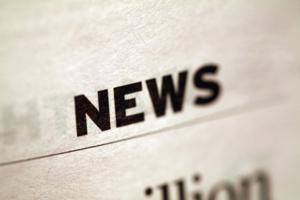 If you want to be in the know about what's going on at our organization, you've come to the right place. Be sure to check back regularly to get our latest news updates.
Tessa Nelson on 03/22/2017

Recent prairie fires swept through large areas of Oklahoma, Kansas and Colorado, and the results were disastrous. Buildings, homes, and pasture fences were destroyed and Orphan Grain Train can help. OGT is in the process of accepting semi-loads of donated hay as well as locating truckers with the proper equipment for hauling hay.

Tessa Nelson on 03/14/2017

Beth Hovel and her father Terry are involved with YES! (Youth Empowered by the Spirit) in Haiti and they receive food donated from OGT through Help For Haiti.

Tessa Nelson on 03/06/2017

OGT's Grant Schmidt VP of Operations received this email "thank you" message from Sandra Koch of Help For Haiti (HFH). OGT's ability to help these desperate children and people is because of the support from our donors and volunteers so OGT would like to pass this "Thank You" onto you!